Prestige Home Health Care is a full service-home health care agency that is privately-owned and managed by experienced nurses and therapists.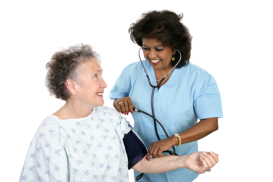 We make sure our patients are cared for in their homes. Being together with the client's family and friends hastens the patient's healing – this we have observed time and time again with every case we handled and every family we served.
Together with our licensed and highly experienced medical staff, we believe that bringing the patient health services in their most comfortable environment will promote faster recovery from their illness. For the elderly and disabled, staying at home encourages receptiveness to the care that is provided.
We know that you need a caring environment and supportive family members. You need to be together during your recovery period or as you grow older into your senior years. We will do our best to preserve your dignity, independence and your preferred living arrangements. Our healthcare professionals are licensed and therefore our patient's well-being will never be left in neglect.
Prestige Home Health Care will provide home health care to ALL patients. Our Non-Discrimination Policy:
We are an equal opportunity employer and provider of services. In accordance with Title VI of the Civil Rights Act of 1964, the Age Discrimination Act of 1975 and Section 504 of the Rehabilitation Act of 1973, we do not discriminate nor shall we deny services from any individual employee or client on the grounds of age, gender, color, religion, national origin, disability, race, sexual orientation, social status or economical status.